An exciting encounter with Cédric POLLET!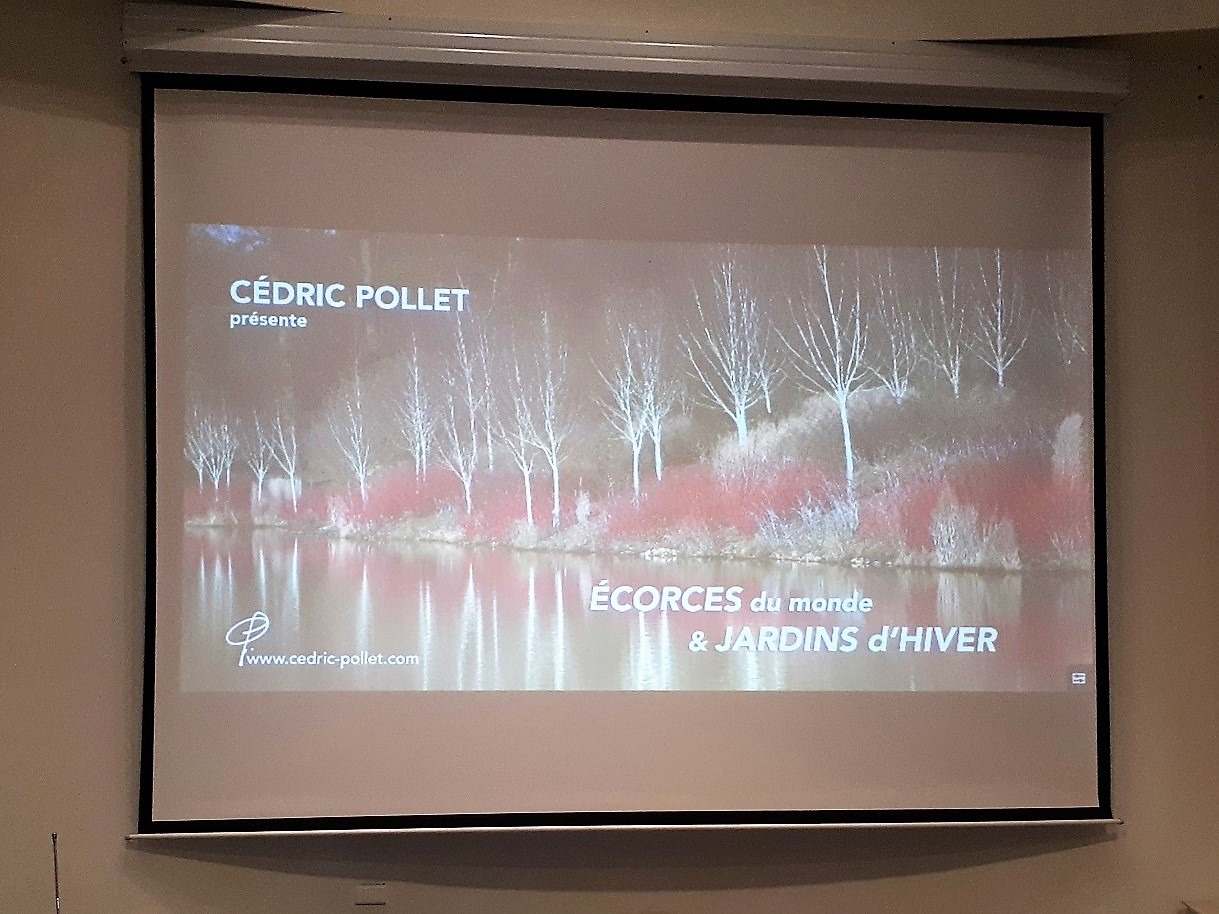 Friday, November 9, the association "Le sécateur" had organized a magnificent conference at the Botanical Garden of Liège. A perfect organization, a conference where we feasted and where we found some of our colleagues nurseries Hennebelle, Ventval and Bonnivers and also many known heads, which we meet regularly in gardens and plant fairs.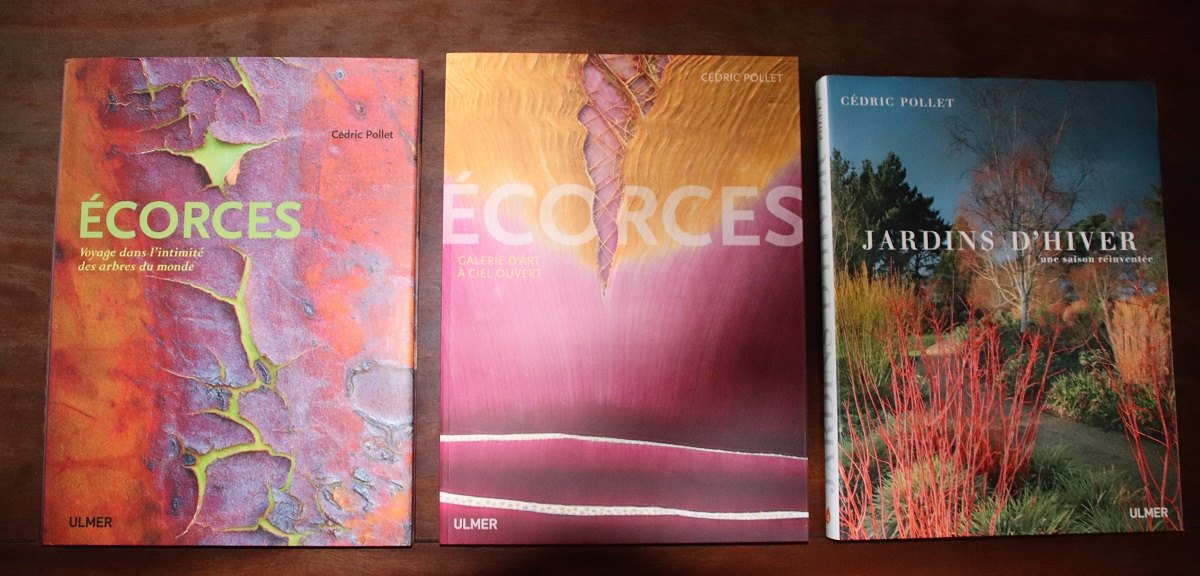 Cedric told us about his story, his meeting with the world of bark, this old oak tree that showed him his way and which he has yet no photo (on the photo of the conference, it is about 'another oak). Twice the dandruff has gone astray.
He made us travel through his three books, sublime.
The first, « ECORCES, voyage dans l'intimité des arbres et des arbustes » is always available from Editions Ulmer and in all good bookstores. He makes us discover the plant world by its bark, reveals the subtleties of colors over the seasons and continents. It reveals all the secrets of beautiful bark.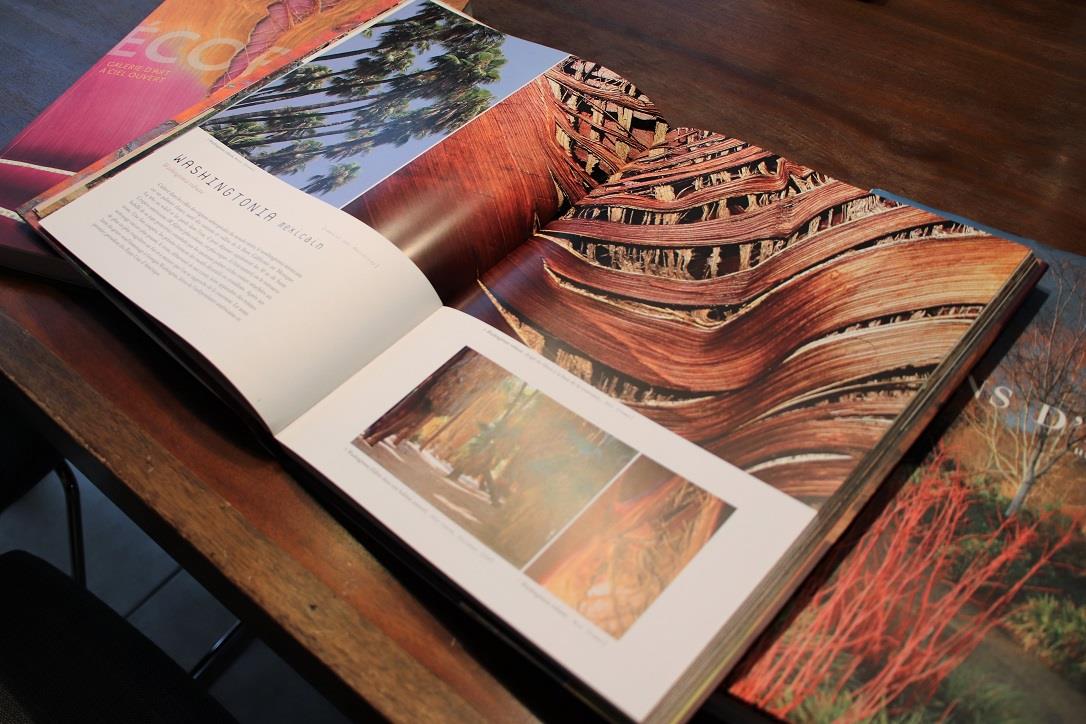 The second, meanwhile, is exhausted. There are only a few copies left at Cédric and you can still get it on his website:
« ECORCES, Galerie d'art à ciel ouvert » is a true condensed of artistic photos where the raw material is the bark. The artist paints stunning paintings, constantly reinvented, the son of the seasons.
He tells us about his Xylotheque (a term he invents, because nothing exists to name such a gathering), bark collection, beautifully presented.
The third, « JARDINS d'HIVER, une saison réinventée », published by Ulmer, won the Redouté prize. This magnificent book tells us about the winter garden, its short history, since the precursors of this trend are at the end of the twentieth century. It gives us a lot of examples, ideas, tips to achieve a real winter garden, more beautiful in this 'dead' season than any other. The gardens visited are chosen with reason, they are beautiful. Discover or rediscover these places, under the watchful eye and personal Cédric Pollet, was a real pleasure.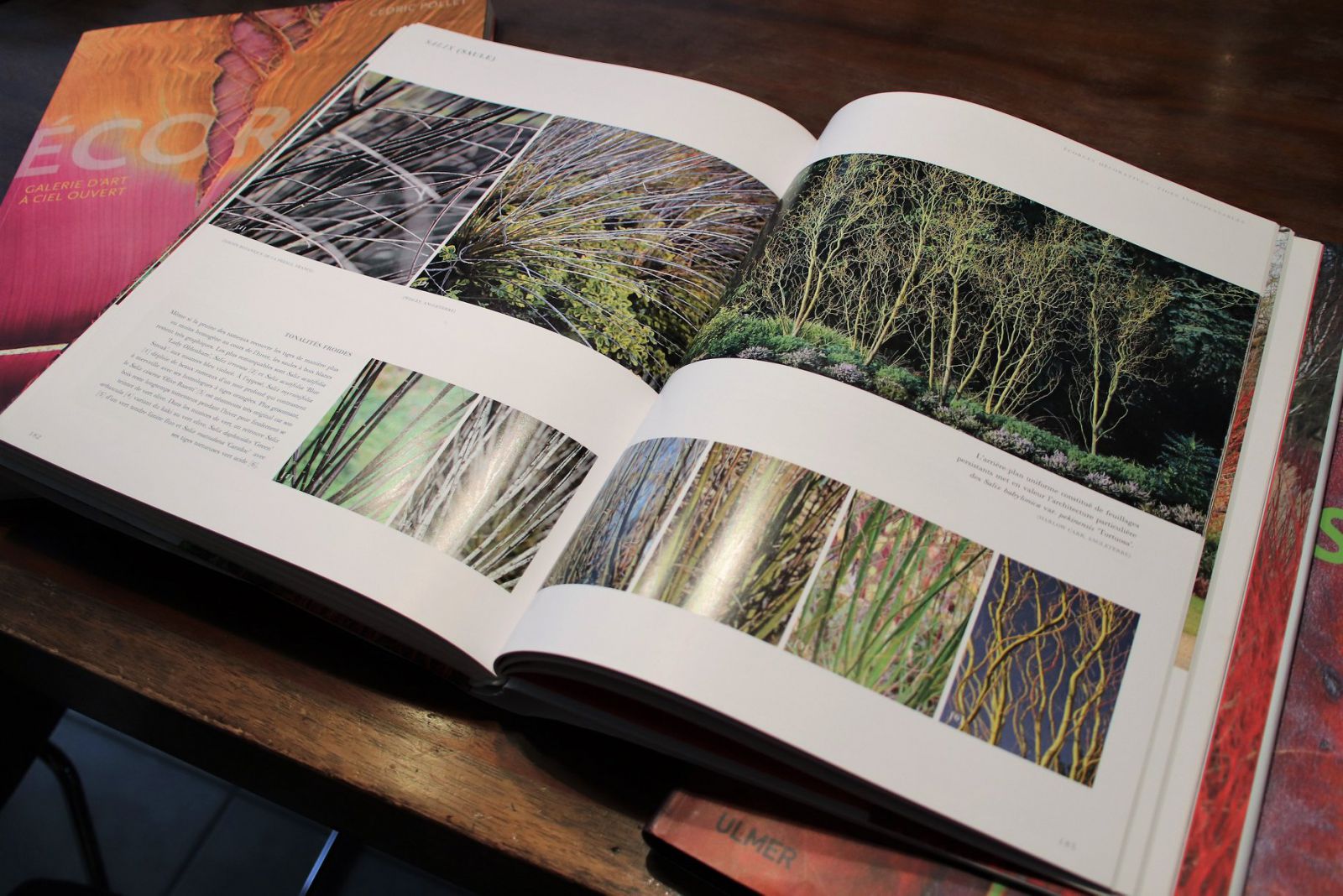 A MEETING AT HOME
But that's not all. Our meeting is actually two days earlier. Wednesday, November 7, Cédric arrives in Bastogne to spend two short days there. He discovers our gardens and our passion and this meeting is only shared around the plant. We meet each other, that this world is even larger than we thought. We push our limits again and discover a real crazy nature.
We give him cones and he brings us beautiful postcards of his works that you can also buy on his site. It also leaves, for our attention, two more delicate notes, in dedication of his 2nd book and in our guest book.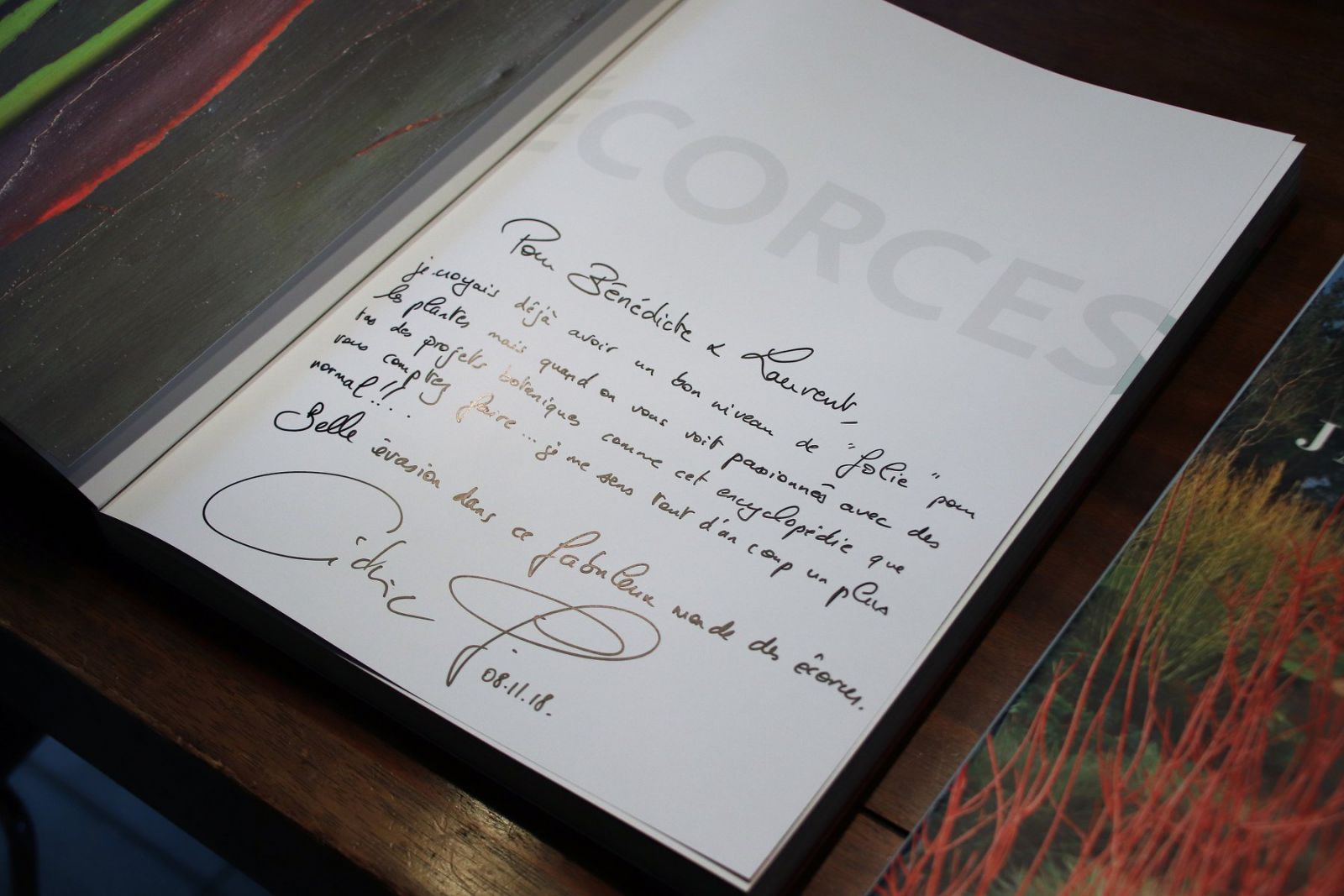 We are delighted with this beautiful meeting, as only the world of plants has the secret. From now on, it's certain, we will not look at the bark in the same way and as soon as we cut or cut a tree, we will think of Cedric and keep him a nice sample to complete his xylotheque.
Three hours of contemplation of the Euonymus bungeanus 'Dart's Pride'