Original plants to offer at Christmas
Currently available at the nursery
Stewartia rostrata
Small tree with slightly pinkish white flowers and beautiful red color glowing in Autumn. Height of 5m in 10 years.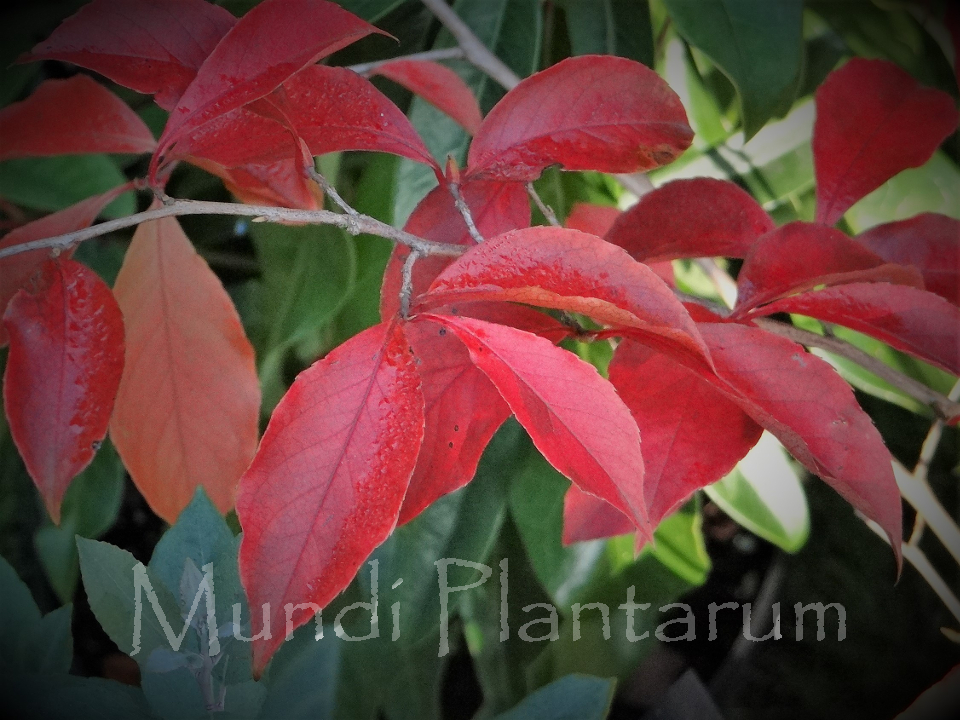 Neoshirakia japonica
Shrub with arched and supple branches. It adopts beautiful intense red colors through purple and purple in autumn. Height of 2m and width of 3m.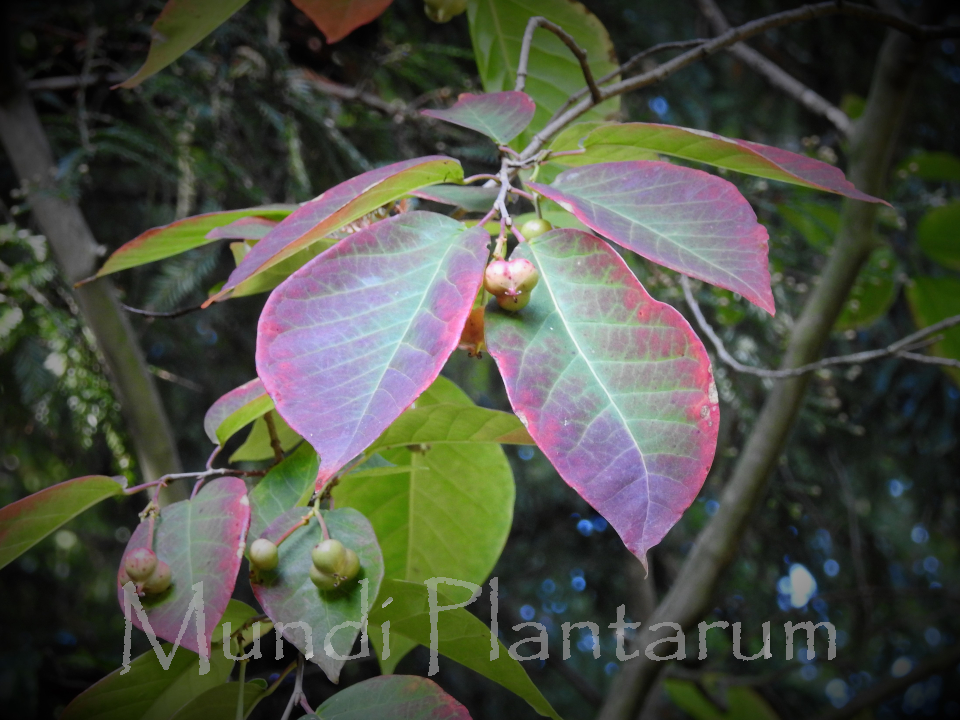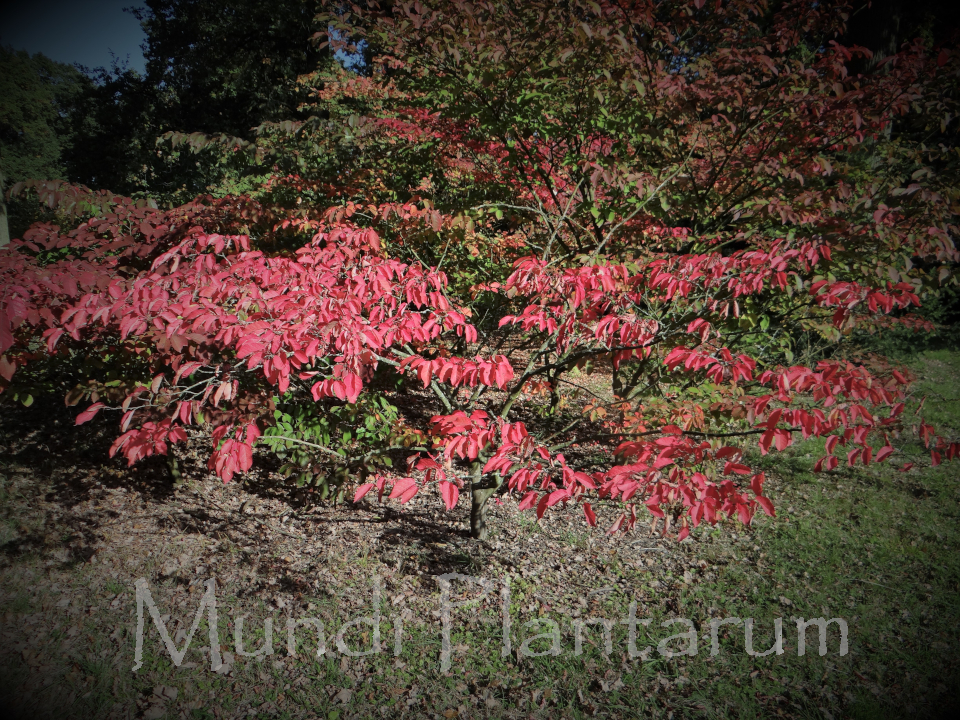 Enkianthus campanulatus 'Pretty Coat'
Small dwarf Enkianthus, slow-growing and erect branches, thick, red. Very beautiful orange-purple color in autumn. The flowers appear in May, in group of white bells.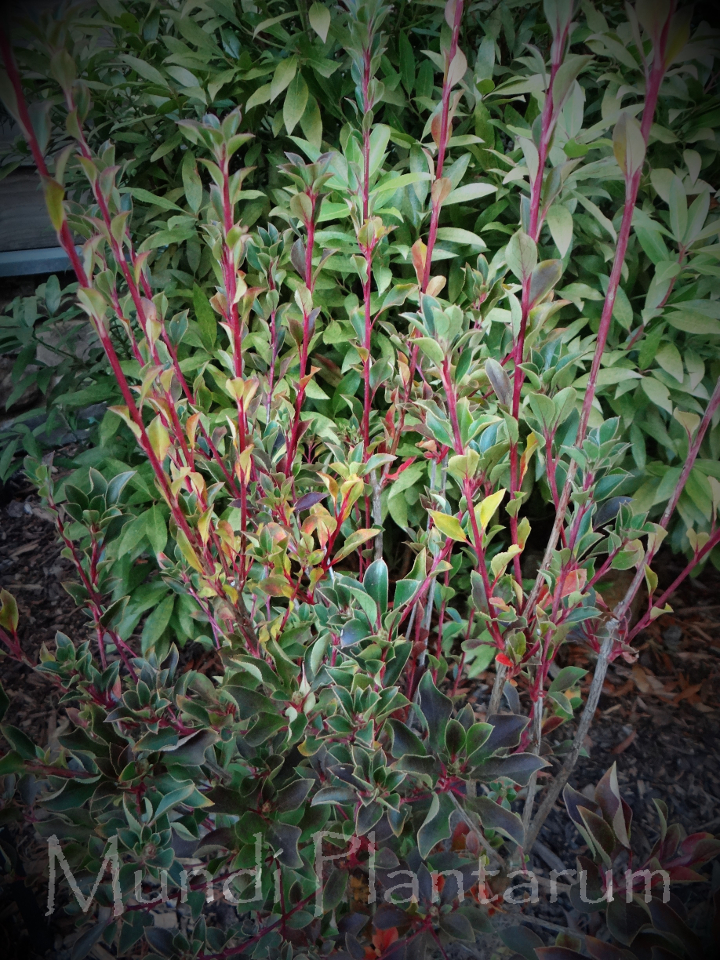 Maackia amurensis
You may have noticed it in the back of our garden, in the middle of the 'big' round. It is in spring that it is beautiful with its silver gray leaves at the break. The white flowers appear in bells in summer. Height of 5m.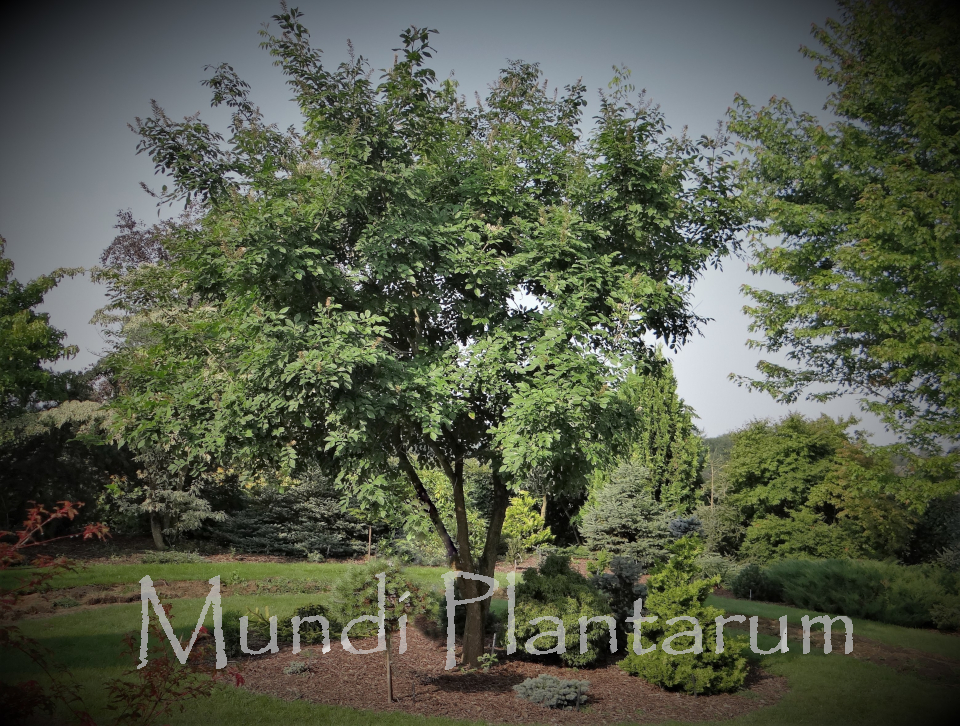 Styphnolobium japonicum 'Flavi-rameus'
Atypical small tree, with yellow wood. very attractive in winter. Its crown is round and elegant, its leaves, composed are fine, soft yellow in spring and then yellow gold.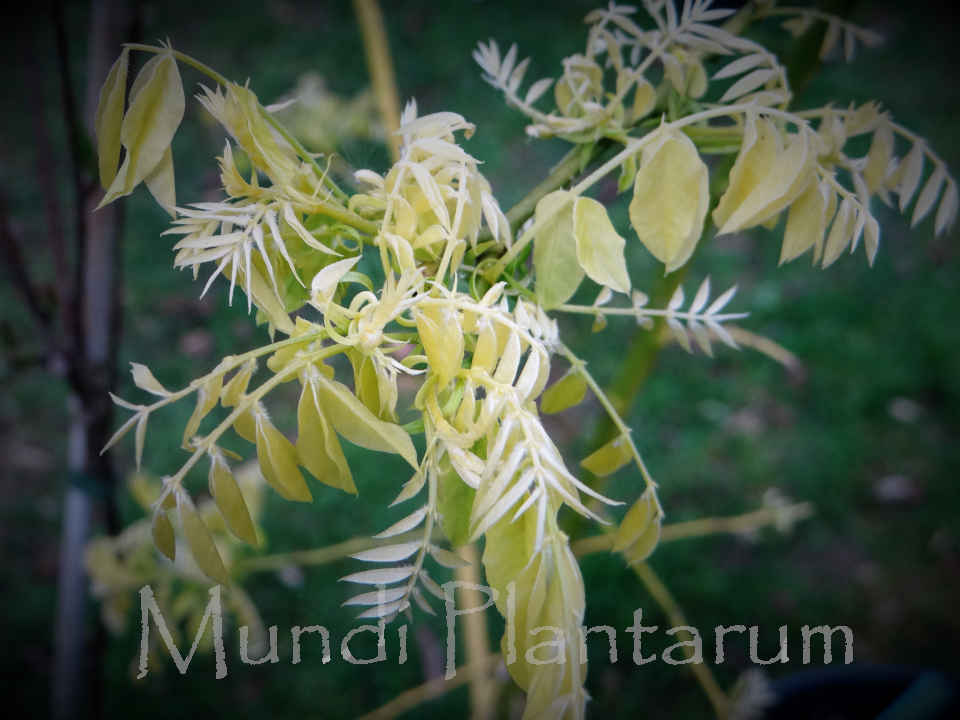 Prunus cerasifera 'Zloty Oblok'
Ornamental cherry with very attractive yellow leaves. Yellow cherries late summer. Ordered for the Vasterival, or perhaps for his personal garden, by Didier Willery.
Euonymus myrianthus
Charcoal tree with amazing fruit in autumn, a deep orange-yellow. planted with great character by Jean-François Dantec at Etang de Launay.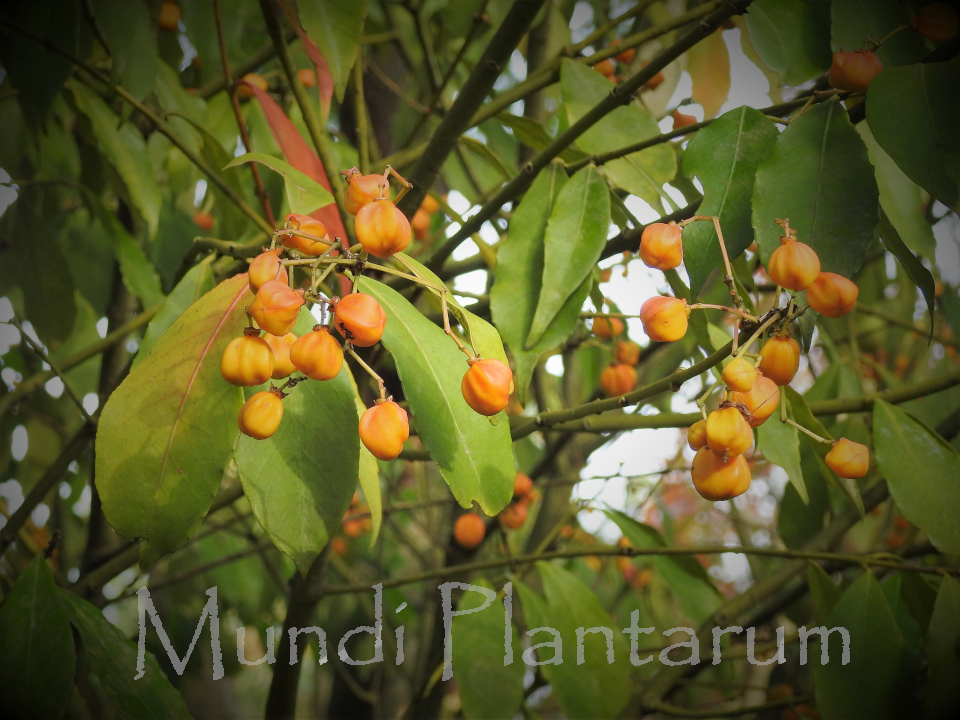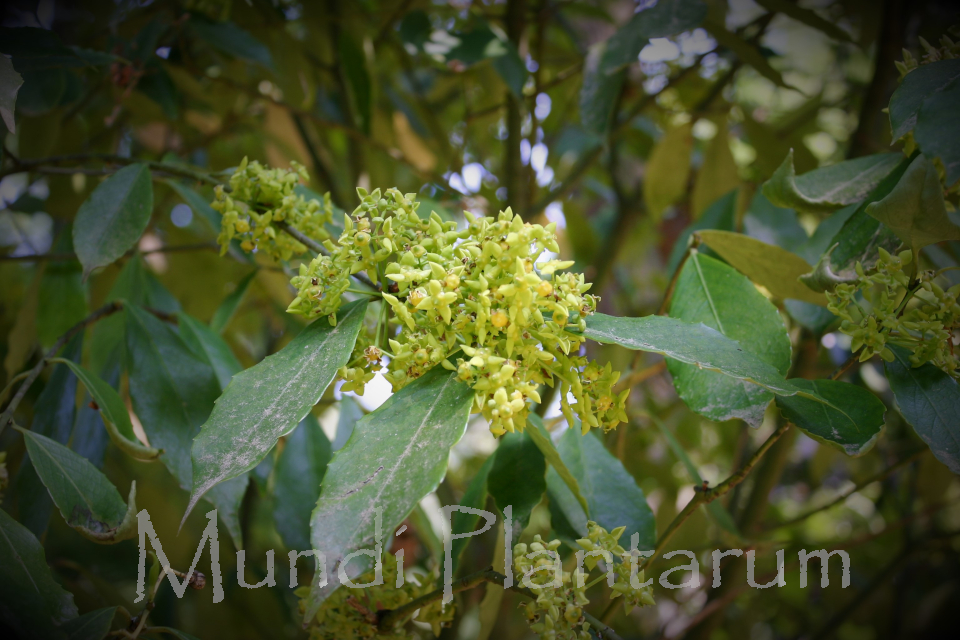 Pricrasma quassioides
Small Asian tree with bright yellow autumn foliage and bright red petioles.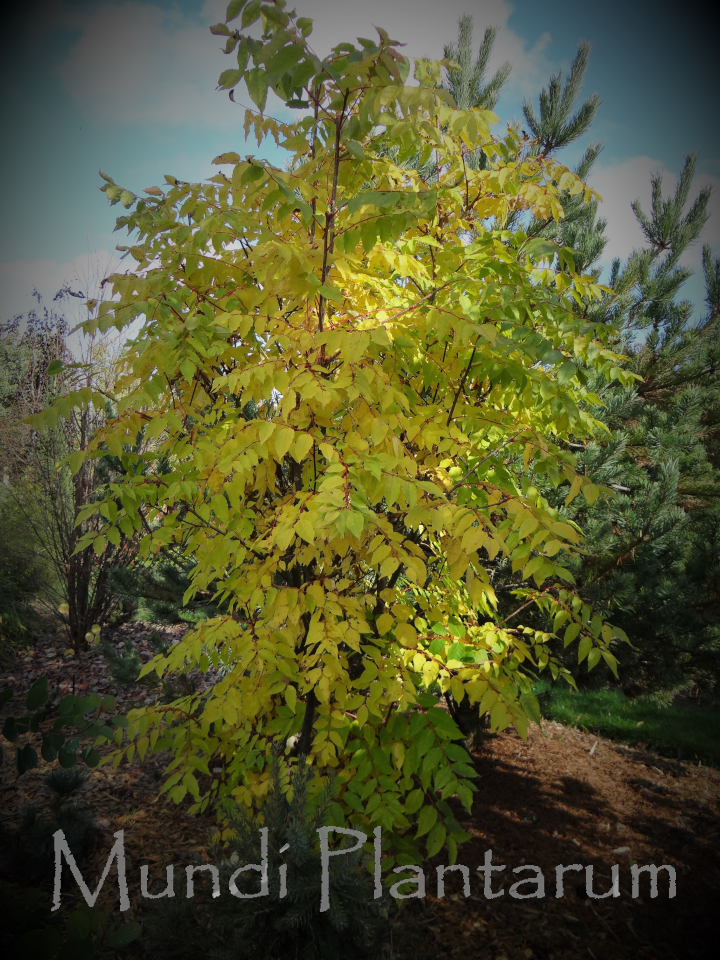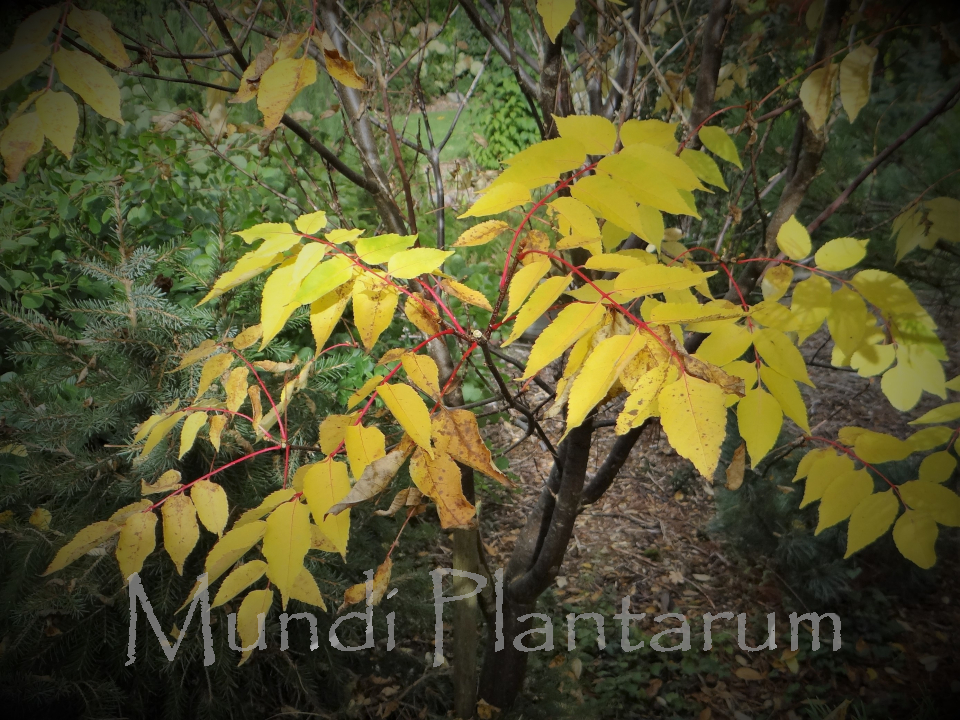 Ailanthus altissima 'Purple Dragon'
Exotic foliage. The new shoots are purple red, before turning green in shades. Height 6m. Planted with love by Guy Vandersande at Pairi Daisa.
Winter barks - BETULA
Betula utilis 'Mount Luoji'
Chinese birch with beautiful dark mahogany brown exfoliating bark. the fresh bark is milky.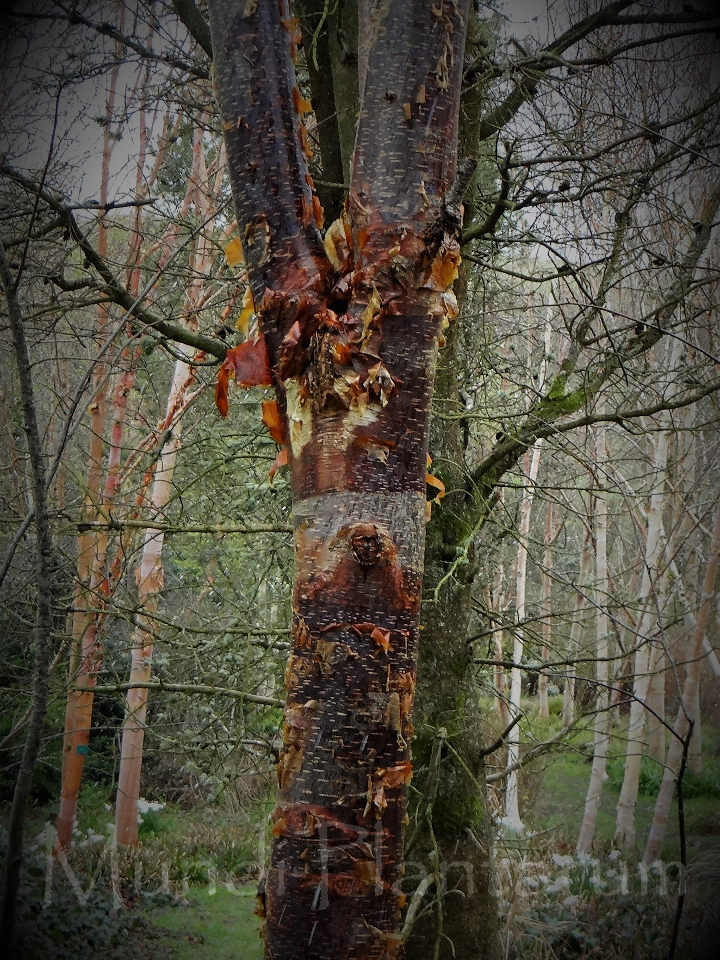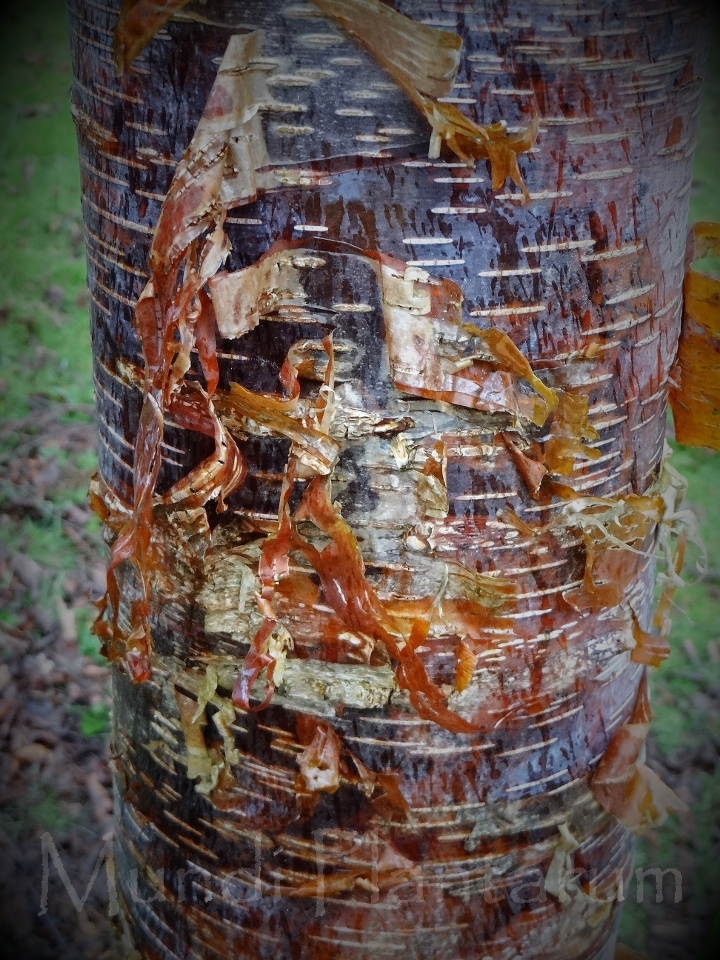 Betula utilis 'Wakehurst Place Chocolate'
Beautiful shiny bark and totally chocolate brown to red.
Betula utilis 'Doorenbos'
An immaculate white bark, without having to rub it.
Betula ermanii 'Mount Zao Purple'
Erman birch with special bark. It owes its name to its Japanese origin and its pale, lustrous, horizontally striated coral. Height 10m.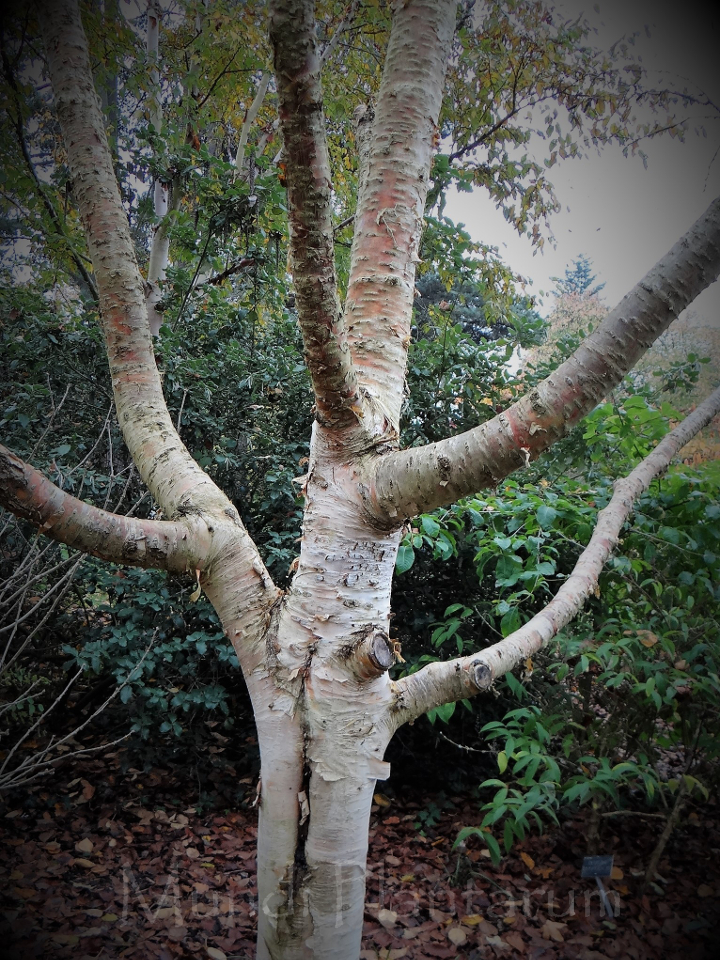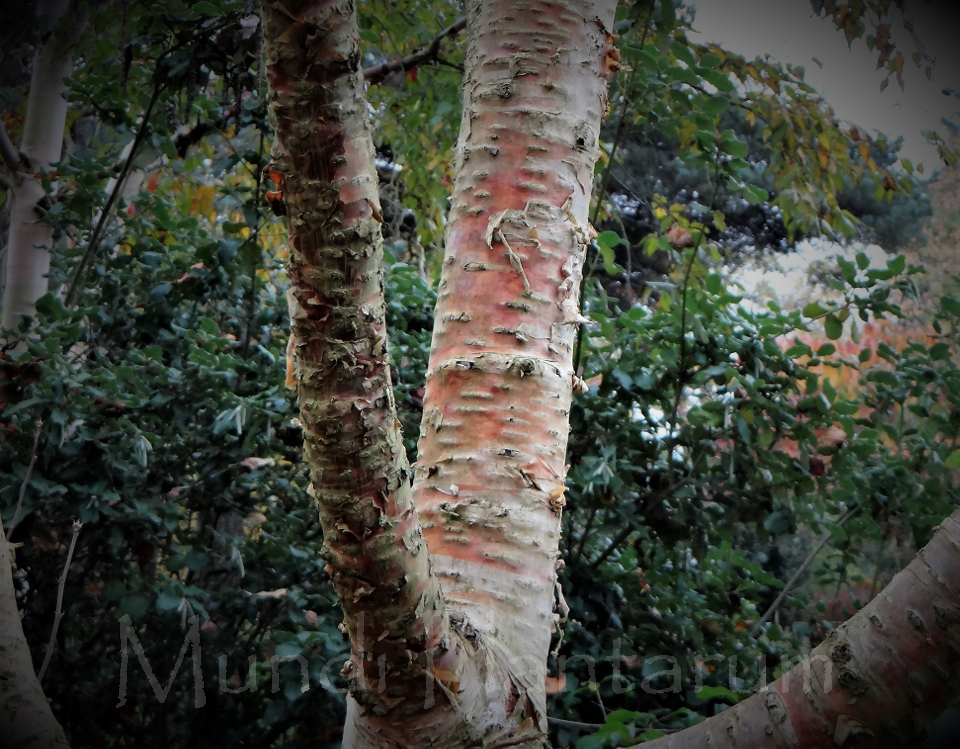 And many more things in our online catalog.